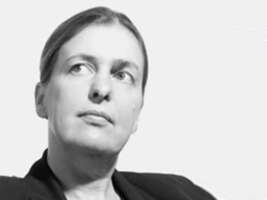 Only integrated thinking from the very start, brings projects forward sustainably
Creative strategist Birgit Kriesche excels when a multy layered mission comes her way. A curious analyst who combines a solid package of experience with crispy views and inter-disciplinary thinking. An insight driven consultant with a proven track record of creative, innovative projects, concepts and strategies that have out-performed in practice.
Clients cover a wide field of regional, national and international corporations and organisations. From Daimler Trucks, Networked Energy Services, MSD Sharp & Dohme, Brillux, Hannover Messe and Commerzbank to public broadcaster WDR, Sculpture Park Tony Cragg and the Ministry of Economic Affairs of North Rhine-Westfalia.
Birgit Kriesche's work has been honoured with several awards among which a Bronze Nail from Art Directors Club Germany, a Gala Award from the American Event Industry and a Golden Apple from the Corporate Communications Association Germany, with projects for Swisscom, Ball Packaging, EWE, E-Plus and Volkswagen AG.
Birgit Kriesche is founding partner of DAILY BREAD Communications with her company Xcellence Kommunikation und Medienmanagement GmbH Wuppertal.
Career Highlights and Achievements:
Founding Managing Director – VOK DAMS Consulting, Member Board of Directors VOK DAMS Gesellschaft für Kommunikation Wuppertal

Group Head Concept, Content & Motion Media – VEGA Medien AG

Head Production Film & Video – A.V.S. Media Network