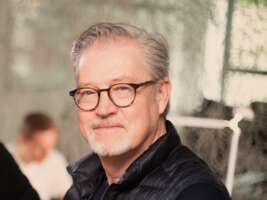 Networking as energiser
Initiating, networking and relationship-building is pulsating in the veins of Markus Salzmann. Like his creative talent for business concept development and content direction. A perfect match for Daily Bread to lead the organically growing team Hamburg for special interest, community building, content, social conversation, storytelling and corporate publishing.
A commercially and social minded B2B marketeer with proven business judgement, strong strategic capability, leadership and general management experience. Driven by challenge, excellent interpersonal and communicative skills Salzmann provides the ability to operate effectively across all disciplines, on eye-level.
Career Highlights and Achievements
Head of Digital – Jahr Top Special Publishers Hamburg

Managing Director – VOK DAMS Consulting & Member Board of Directors VOK DAMS Gruppe Wuppertal

Head of Digital – Jahr Top Special Publishers

Consultant – Scholz & Friends Advertising Hamburg

Managing Shareholder – Brandstage TV Communications Agency

Managing Director – Marketing Club Hamburg.