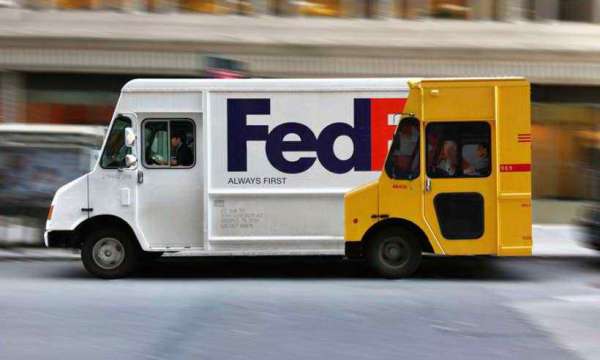 driving statement
Take a look twice – and get it.
Global delivery companies FedEx and UPS do compete on the road as well as in advertising campaigns. A marketing technic not allowed in most European countries. Two German students were inspired by the theme and created this great image. The wrap up of a FedEx Transporter with at the back end the nose of a DHL transporter making clear who's faster. A communicative trompe-l'oeil by Thomas Ilum and Zoe Vogelius.
Leave a Reply
You must be logged in to post a comment.