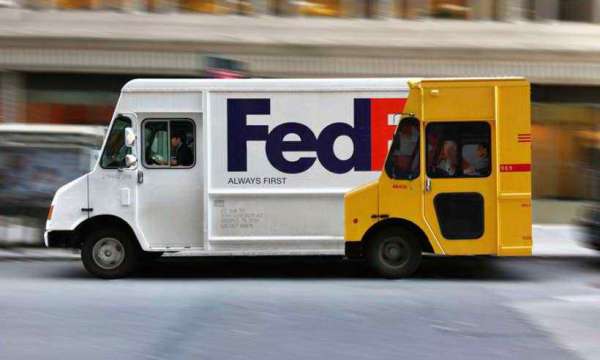 driving statement
Take a look twice – and get it.
Global delivery companies FedEx and UPS do compete on the road as well as in advertising campaigns. The marketing technique where direct competitors aim at one another is not allowed in most European countries.
Two German art students were however inspired by the theme and created this great image. The wrap up of a FedEx Transporter with at the back end the nose of a DHL transporter, making clear that one of both is faster. A communicative trompe-l'oeil by Thomas Ilum and Zoe Vogelius.