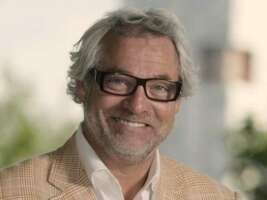 Outstanding creative director Rob de Otter is a result driven energizer with over 25 years of experience in the experience communication and corporate events' branche. He worked for regional and international key-accounts among which AB InBev, Lexus, Royal KPN, Essilor, Pernod Ricard, Exact, Menzis Health Insurance, Volvo, Allianz, Randstad Staffing, Deloitte, Opel Nederland, Volkswagen AG, Lamborghini and ABN AMRO Bank.
Rob De Otter is a creative accelerator. Flexible at heart, blessed with a vivid fantasy combined with the practical capability to transform ideas and words into deeds at an impressive speed. De Otter's creative concepts and the way they're being executed, are known for making the difference between good and great. Not in the last place because of Rob's sharp eye over the work process after a concept has left the creation phase.
Rob de Otter firmly believes in the power of co-creation. In his vision, best results evolve from inspired interaction between client and agency.