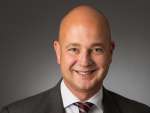 Transition is Teamwork
Expertise from the angle of business management insights is being brought into DAILY BREAD by Andreas Niese. A seasoned manager and strategist who perfectly knows how to facilitate change and innovation within corporations, organisations and markets. Andreas Niese has worked with mid- and C-level leaders to outperforme their objectives and to achieve best customer ratings. His experience includes industry benchmark, innovation workshops amongst workforce, trend spotting, innovation management and continuous improvement programs.
Niese is engaging in this field for over 20 years, choosing to collaborate with such different partners as future research scientists, theatre directors and illusionists, to enable the shift towards a next level of business performance.